DEEPENING OUR DEDICATION TO OCEAN CONSERVATION
MEET OUR NEW HORIZONIA SUIT
Our award-winning Springsuit now comes in a new high-performance natural rubber foam. Sourced from PEFC-certified plantations, producing this foam reduces carbon footprint by 80%.
Made in collaboration with Blue Marine Foundation, a charity dedicated to restoring the ocean to health by addressing overfishing, one of the world's biggest environmental problems. 20% of profits will go towards their critical mission.
We serve it up in a limited special edition deep blue color and Blue Marine co-branding.
Natural rubber
PEFC certified
80% lower carbon footprint
20% of profits go to ocean conservation
Limited edition
SHOP NOW
"You feel like you are so tiny. The ocean is giant and the limit is yourself."
Justine Dupont, big wave surfer
SHOP NOW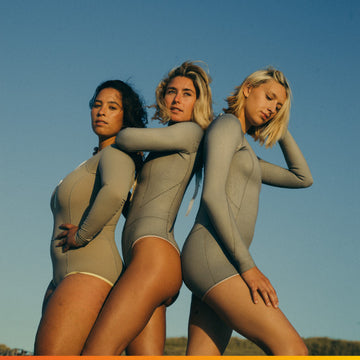 WALLIEN WATER WOMEN
WE ARE ALL SISTERS IN THE SEA
Our wetsuits are cut to women's bodies, by a female designer and worn and loved by water women of all kinds.
WALLIEN is inspired by and grateful to work with some wonderful female ambassadors who live, work and play in the element we all love.
Surfers, windfoilers, open water swimmers, kitesurfers, marine biologists, geologists…
"The sea is yielding mother, harsh teacher, comforting womb, it is flow, it is meditation. Water is our element."
OUR WATER WOMEN
Let our customers tell you what they think
WALLIEN in the media
Why should you drop your style when hitting the water? Exactly, no reason whatsoever! WALLIEN is recognised by both water sport and fashion media for a unique combination of strong style form and great functionality and fit.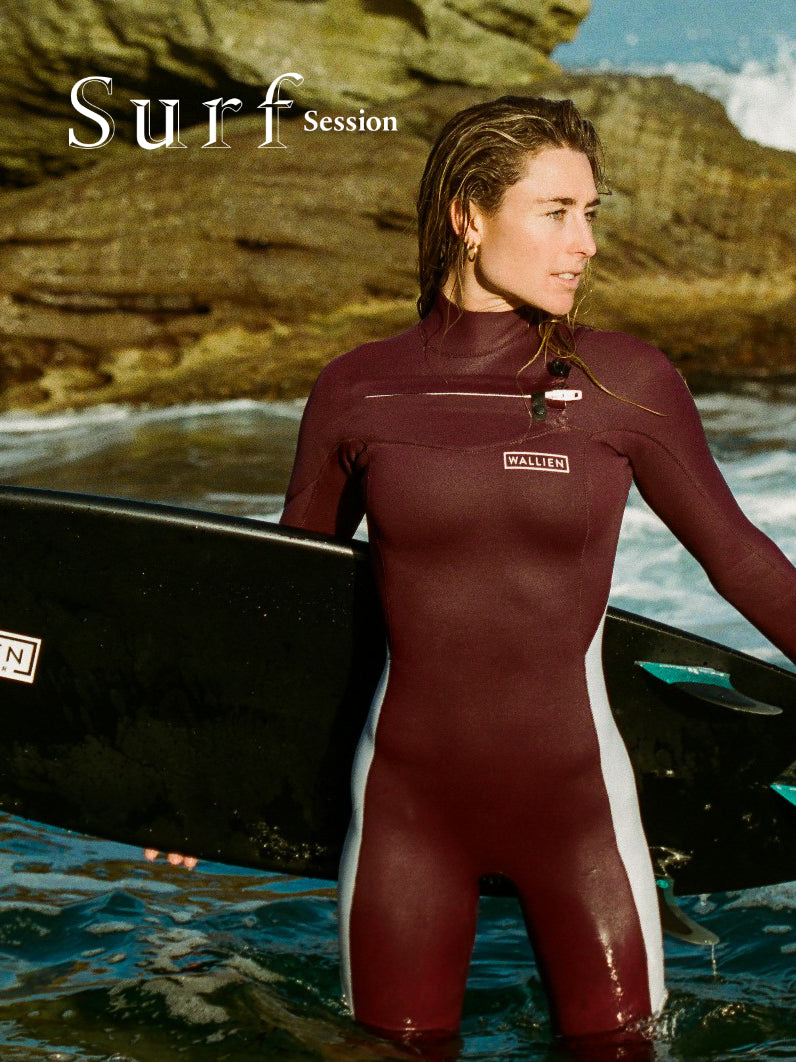 SURFSESSION:
"It wears like a second skin. It's super comfortable and much more flexible than the other wetsuits we tested. The fit is perfectly cut for women"
WE WON ANOTHER AWARD
Our full wetsuits have been tested by four times European Champ Alizé Arnaud for Surf Session, the largest surf mag in France.
We took all 3 prizes!
We won the overall prize, the best performance prize and the prize for best quality.

Basically, though we aren't boastful at Wallien, We aren't boastful at WALLIEN but for a young company this was a pretty big deal.
IT's IN EVERYTHING WE DO
Our promises to you
BY WOMEN FOR WOMEN
We are a female owned company, and we cut our suits specifically to the female form
HIGH PERFORMANCE
Our materials and cuts are all about giving you freedom and confidence in the water
SUSTAINABLE
We use sustainable, durable materials and partner with the Blue Marine Foundation, a global leader in marine conservation
REAL STYLE
It's a fact. We make stylish wetsuits